Wild River Grille's Private Dining Rooms are OPEN AGAIN!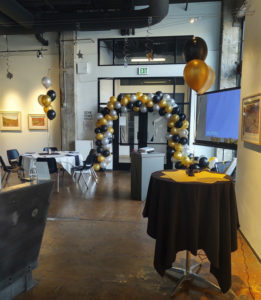 The holiday season is coming up fast here in the Biggest Little City, and what better way to celebrate then by getting together with loved ones? Wild River Grille has the best dining location to enjoy a wonderful evening with close family, friends, and coworkers. Set your worries aside, because Wild River Grille is always committed to providing a safe environment while celebrating by keeping up with all State and County health guidelines. Just steps away from the beautiful Truckee River and always providing exceptional service, you can trust that Wild River Grille will make your holidays one to remember! Reserve your next event today by calling 775-284-7455 or by emailing us at info@wildrivergrille.com. Our group specialists will eagerly be waiting to help you plan the best holiday celebration.
New Season means New Cocktails!
Wild River Grille, downtown Reno's most sought-after dining experience, has been widely recognized for their deliciously creative cuisine. But did you know that beyond this exceptional food they also possess a sinfully delicious cocktail menu? That's right! With new seasonal cocktails recently unveiled, a stop to Wild River Grille is a must! Come check out our newest libations made with local spirits such as Tahoe Blue Vodka, Verdi Local Gin, and Seven Troughs Gin. Supporting local is what we do best and your tastebuds with thank you. Make reservations today by calling 775-284-7455 or by visiting us at wildrivergrille.com.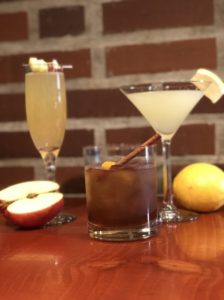 Drinks at Wild River Grille