Come Enjoy Summer to the Very End!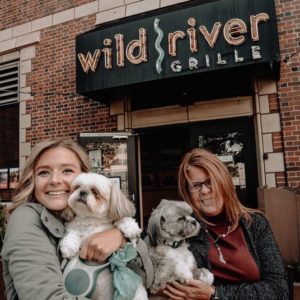 September means the end of summer. Aw Shucks! But even more tragic is the fact that September also means it is the final Dinner With Your Dog donation month. Bring your best pooch friend for dinner on our outdoor patio every Monday during the month of September and Wild River Grille will donate 10% from every entrée purchased to the Nevada Humane Society. Offering a wide variety of gourmet entrées as well as quality wines and local draft brews, Wild River Grille is the perfect place to enjoy Reno's natural beauty with your pup while helping the community. Reservations are encouraged for the beautiful patio! Give us a call at 775-284-7455.
Wild River Grille Loves to Support the Nevada Humane Society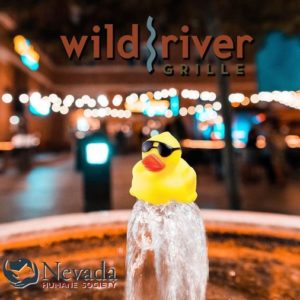 Wild River Grille loves helping pets in need and what better way than enjoying dinner in the sunshine with your best friend! And don't forget the 2021 Duck Race & Festival, put on by The Nevada Humane Society! This year the Duck Race & Festival will be hosted at Hawkins Amphitheatre in Bartley Regional Park from 4-9 pm on September 18th! During this family-friendly event, there will be vendors, food trucks, a beer garden, games for the kids, pet adoptions, and more! If you haven't bought your duck yet, don't worry there is still time. Come on down to Wild River Grille, and get as many as you would like. All proceeds go toward helping our four-legged friends.
Book Your Holiday Party Now!
Wild River Grille is THE place to be for delectable cuisine, delicious cocktails, fine wine and friends! What better way to enjoy all these wonderful things, then to host an amazing event at this downtown Reno staple. Our experienced banquet team will be delighted to assist you with the planning of your special day, and our staff is dedicated to delivering great food, drink, and exceptional service. Whether you are looking for something small or large, simple, or extravagant, we will work with you to create the perfect event for your desires and budget. We love to help our guests celebrate any occasion! Holiday parties are our specialty, and we are waiting for your call!
Give our experts a call at 775-284-7455 or email info@wildrivergrille.com.