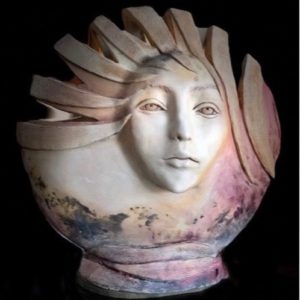 Sierra Arts Foundation Special Reception August 13th starting at 6:00pm
A blend of sculptures and photography are headed to our neighbor, Sierra Arts Foundation, just in time for the traditional Burning Man season. Pop in anytime from August 13th until August 28th to discuss how the cleverly-sourced creations of Carolyn Guerra challenge preconceived notions of trash, treasure and art. By the time the entree arrives, you'll be headlong into Burning Man stories after viewing Black Rock City in years past through Will Roger and David C. Hill's gorgeous photography.
No matter your artistic preferences, a visit to the Sierra Arts Gallery is a perfect complement to the Wild River Grille menu. Bonus: all artwork is dairy, soy, and nut free!
Please give us a call at 775-284-7455 to reserve your dinner reservations today.
Nevada Humane Society Duck Race Adopt a Duck–Win a Car!
A Live-Streamed Event
August 29th starting at 12:00pm

The Nevada Humane Society Duck Race has become a much loved and looked-forward-to event in our community. Despite these uncertain times, they are committed to continuing this tradition by holding the Duck Race in 2020 as a live-streamed event!
The Duck Race provides Nevada Humane Society with essential funding that ensures they can continue lifesaving work to care
and provide homes for Northern Nevada
pets in need. 
Stop by Wild River Grille to adopt a duck and help us support the Nevada Humane Society. 
Don't forget that Mondays in August also benefit the Shakespeare Animal Fund with our Dinner with your Dog event!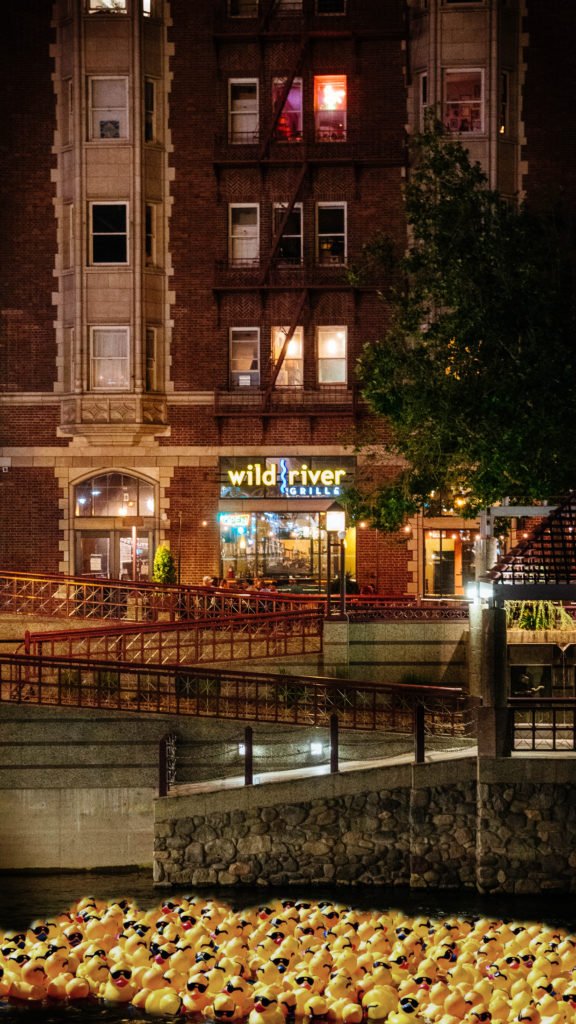 Something for Everyone Curbside Date Night Special $100!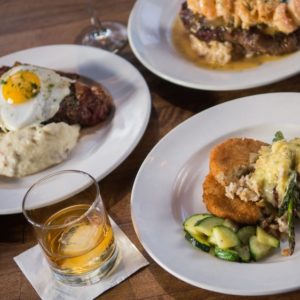 Stay home and enjoy the best restaurant in Reno by ordering our Curbside Date Night Special for $100. More than anything the Wild River Grille family wants your family to always feel safe. We understand that dinner at home might be what works best for you and your loved ones. We want you to know that Wild River Grille is dedicated to providing all our guests with a wonderful and delicious meal anywhere.
Our $100 Date Night Special includes a 3-course dinner for two and a bottle of wine! Please give us a call at 775-284-7455 to place your order today.